Privacy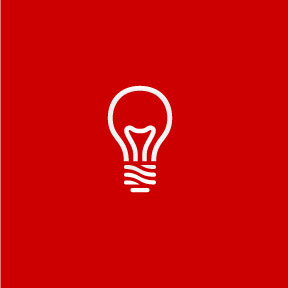 Privacy Policy
Effective Date: December 2011
Creative Productions takes seriously the confidentiality of your personal information. The following Privacy Policy sets forth our information gathering and dissemination practices for this website. BY ACCESSING OR USING THIS WEBSITE, YOU HEREBY AGREE TO THE TERMS OF THIS PRIVACY POLICY AND CONSENT TO THE COLLECTION AND USE OF INFORMATION AS DISCUSSED IN THIS PRIVACY POLICY. IF YOU DO NOT AGREE TO THE TERMS OF THIS PRIVACY POLICY, DO NOT ACCESS THIS WEBSITE.
Information Collection and Use
Creative Productions is the sole owner of the information collected on this website. Creative Productions may collect information you voluntarily share with us, such as your name, address, email address, and mobile telephone number, as well as other information, for example through Internet Protocol ("IP") From time-to-time our website requests information from users via surveys or contests. Participation in these surveys or contests is completely voluntary and the user therefore has a choice whether or not to disclose this information. We will not sell, share, or rent this information to other companies or individuals.
Creative Productions may collect any content, record, or electronic communication of any kind, including without limitation your (1) contact information, (2) financial information, (3) demographic information, and (4) other personal information you submit on this website so that we may provide you with the information or services that you request, and so that we may communicate with you and send you information and materials for marketing and other purposes, subject to applicable laws and the terms of this Privacy Policy.
As an option, we provide an online form for users to register to receive product information, promotions, or other publications via email and/or mobile. This information is not sent out in an unsolicited manner, and is only sent to users that have expressed an interest in receiving the information. On all email newsletters and sign-up forms we provide information on how to unsubscribe from email distribution lists.
All personal information submitted to us via information request forms is used only to send users the promotional material and is only accessible by our employees and contractors involved in the fulfillment of the information.
IP Addresses
Your Internet Protocol ("IP") address is usually associated with the place from which you enter the Internet, like your Internet Service Provider, your company or your university. Our server may also record the referring page that linked you to us (e.g., another website or a search engine); the pages you visit on this website, the website you visit after this website; the ads you see; the ads you click on; other information about the type of web browser, computer, platform, related software and settings you are using; any search terms you have entered on this website or a referral website; and other web usage activity and data logged by our web servers. We may use your IP address to help diagnose problems with our servers, gather broad demographic information, and administer our website. IP addresses are logged only for systems administration purposes and to understand and serve customers better. We may also link this information with your personal information when we feel that it is necessary to enforce compliance with our rules and policies or terms of service or to protect our website, customers or others.
Access by Children:
This website is not intended for use by children, especially those under age 13. No one under age 13 is allowed to provide any personal information or use our public discussion areas, forums and chats and Creative Productions does not knowingly collect or use information from children under 13 through this website.
Links
This website contains links to other sites. Please be aware that this site not responsible for the privacy practices of such other sites. We encourage our users to be aware when they leave our website and to read the privacy statements of each and every web website that collects personally identifiable information. This privacy statement applies solely to information collected by this Web website.
Security
We limit access to personally identifiable information about you to our employees and third-party agents, who we reasonably believe need to have access to your information to provide you with the information or services you request from this website. This website has security measures in place to help protect against the loss, misuse and alteration of the information under our control. While we cannot guarantee that loss, misuse or alteration to data will not occur, We use industry standards, such as Secure Socket Layers ("SSL") technology, to help safeguard against such occurrences. In certain areas, the information passed between your browser and our system is encrypted with SSL technology to create a protected connection between you and our website to ensure confidentiality. In the event that a breach into our security systems occurs and there is a possibility that an unauthorized person acquires your personal information, we will notify you of such a breach under applicable law. If you have any questions about the security at our website, you can send an email to webmaster@creativeproductions.com.
Correction/Updating Personal Information
If a user's personally identifiable information changes (such as your email), or if a user no longer desires our service, we will correct, update or remove that user's personal data provided to us. This can be done by contacting the Webmaster at webmaster@creativeproductions.com
Choice/Opt-out
Our users are given the opportunity to 'opt-out' of having their information used for purposes not directly related to our website at the point where we ask for the information. For example, certain customer care request forms allow the user to note that their question or request should be kept private and not included in a frequently asked question area.
Notification of Changes
If we decide to change our privacy policy, we will post those changes on this page so our users are always aware of what information we collect, how we use it, and under circumstances, if any, we disclose it. If at any point we decide to use personally identifiable information in a manner different from that stated at the time it was collected, we will notify users by way of an email. Users will have a choice as to whether or not we use their information in this different manner. We will use information in accordance with the privacy policy under which the information was collected.
Contacting Us
If you have any questions or concerns regarding this Privacy Policy, please contact us by
Email: webmaster@creativeproductions.com
Mail: 4510 Pacific Coast Highway, Suite 500, Long Beach, CA 90804
or by Phone: (562) 985-1363