Honda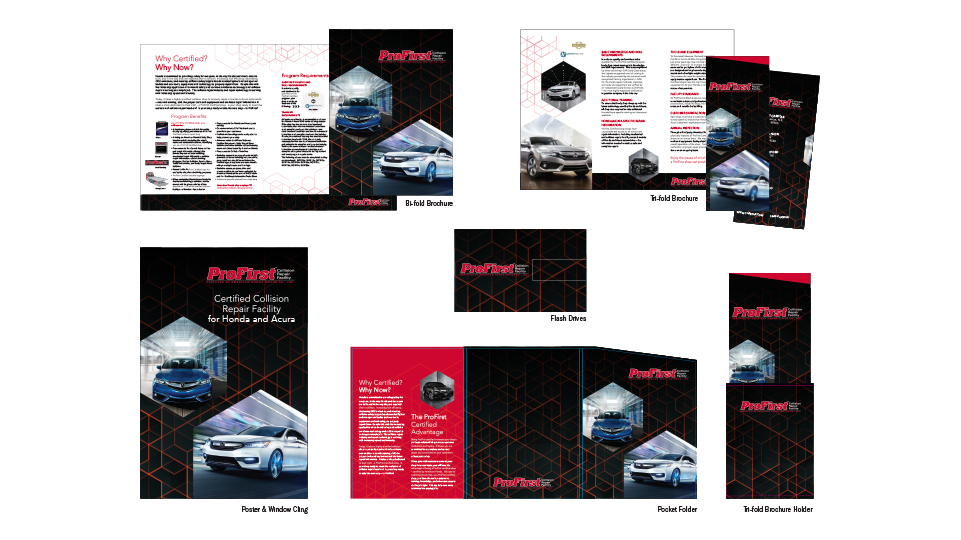 ProFirst is the certified repair shop network for Honda and Acura collision repairs. Creative Productions designed the "kit" delivered to ProFirst certified repair shops that qualify for the program, along with advertising and marketing materials to promote the program across the industry.
American Honda Motor, Inc. – ProFirst Collision Reparit Facility Marketing Materials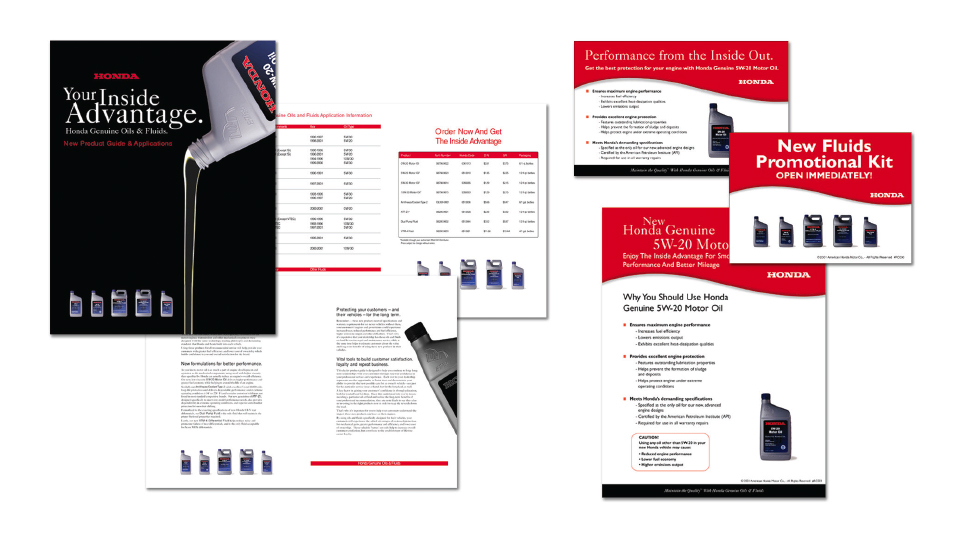 American Honda Motor, Inc. – Fluids Program
Promoting the use of Honda Genuine Oil and Fluids, Creative Productions designed a service drive campaign that provided dealers with tools to "show and tell" the benefits of using the right products.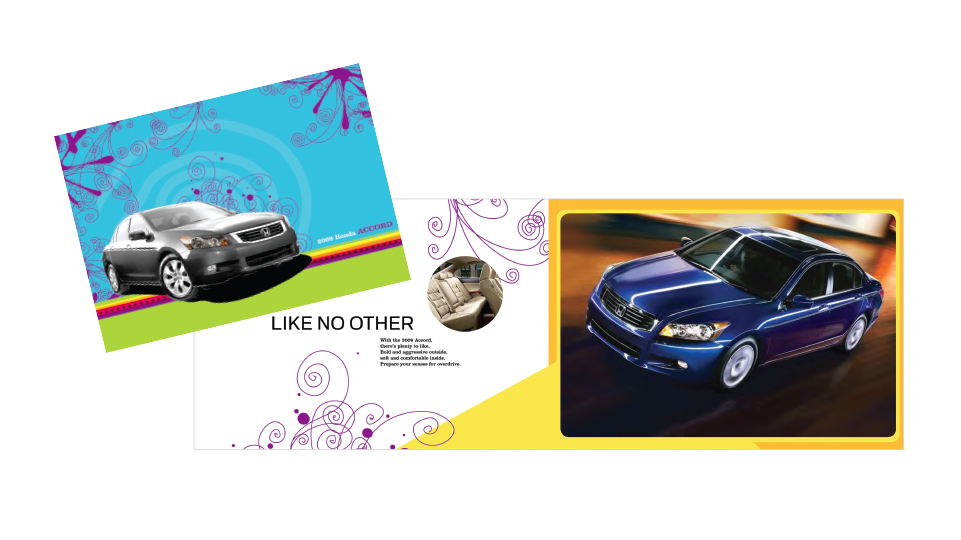 Designed to reach the Latin American market, these brochures centered on the preferences of the target audiences, which differed from the U.S. customer profiles.
American Honda Motor, Inc. – Honda Multicultural Brochure
The brochure we designed for Honda's philanthropic activities expressed the company's commitment to the environment, local community and education with a tone that balanced emotional appeal with authenticity.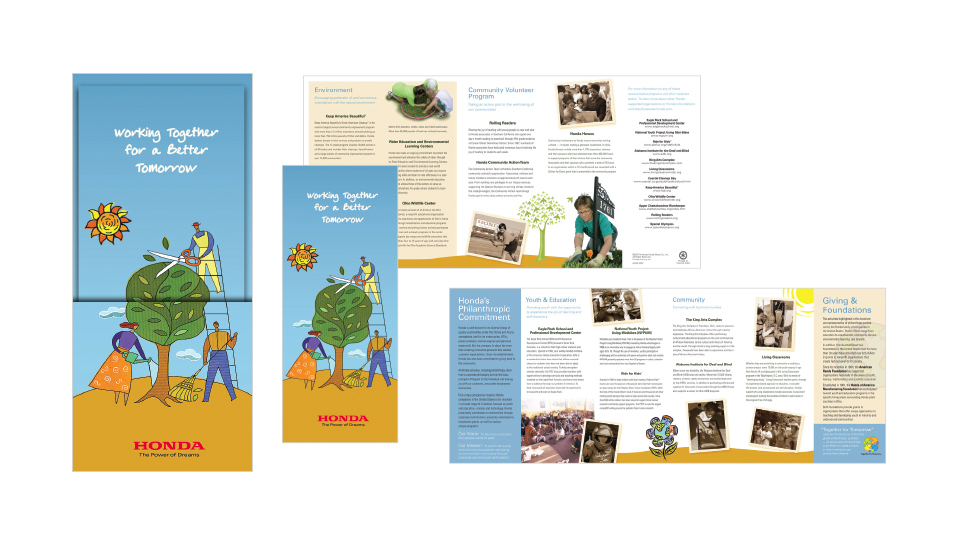 American Honda Motor, Inc. - Corporate Communication-Philanthropy Brochure