IP Commercialization
IP Commercialization
Creative Productions Licensing Division specializes in intellectual property management and commercialization services. Our experienced team of licensing professionals and full-service marketers are skilled at helping companies fully understand and maximize the value of their intellectual property for transactional purposes.
Creative Productions marketing intelligence helps you uncover multiple revenue streams to maximize do more with less, while driving results you can measure, through smart, go-to-market strategies and position your IP to win.
We deliver high-margin revenue from intellectual property assets through:
LISTENING – We listen to what you want, translating it into a comprehensive licensing strategy.
DEVELOPING – We develop a comprehensive revenue model based on licensing trends, royalty rates and market opportunities.
DEVLIVERING – We drive continuous marketing programs to promote licensed products.
Today, if you are not moving ahead, you are already behind. Companies are realizing the benefit of monetizing their technology IP through our: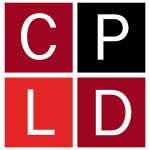 Strategic services and consultation
Go-to-market strategy: research, competitive analysis, brand positioning
Royalty revenue collection and reporting
Developing licensing models and deal structures
Negotiation
IP compliance
Sales Implementation
Third-party partnerships and integration