Metrolink Project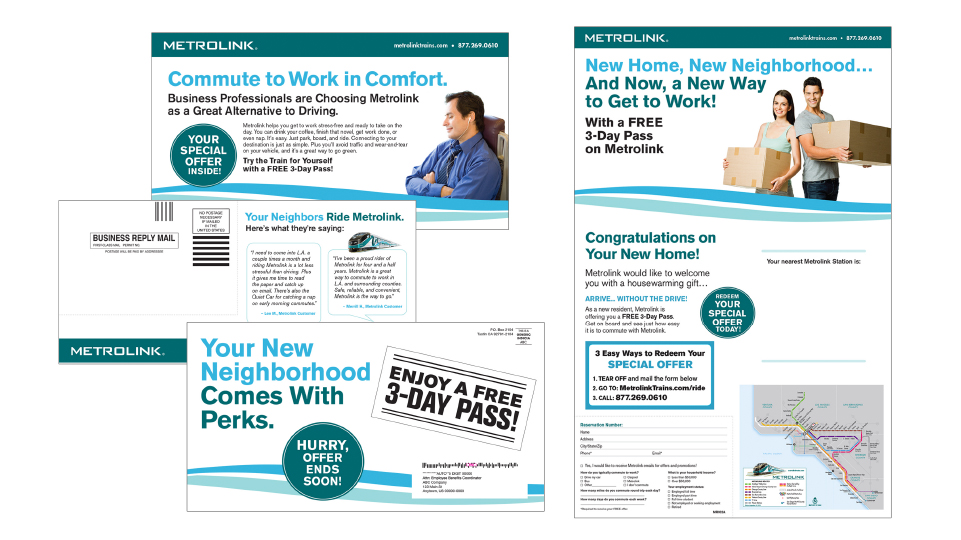 Metrolink New Resident Direct Mail Program
The six-month campaign in FY14 was conducted to determine which variables would net Metrolink the best overall results for its investment, and to set a benchmark for continuous improvement for future campaigns.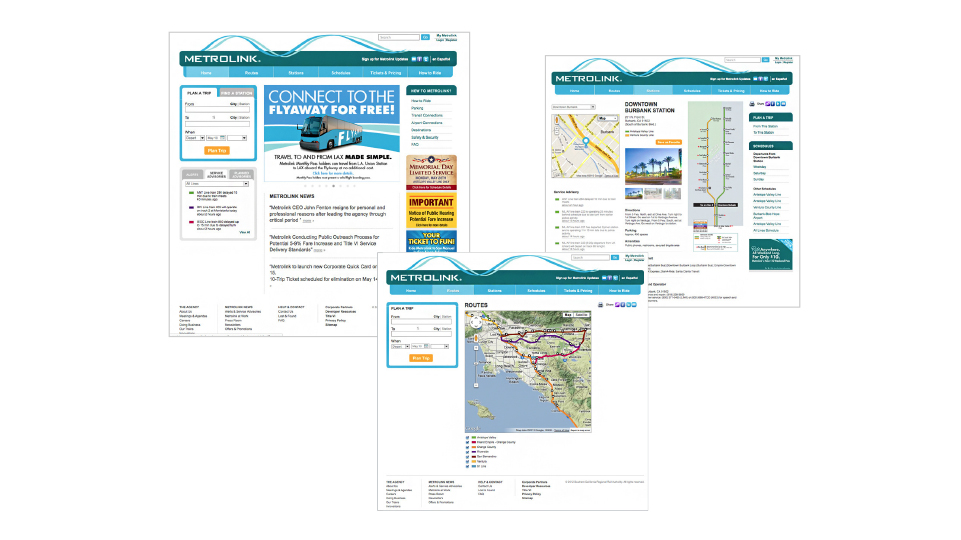 MetrolinkTrains.com, Transit and Travel Destination Website
Creative Productions designed, developed and launched the Metrolinktrains.com website. Ten months of planning and integration with multiple third-parties and stakeholders, its functionality serves to communicate information about travel, incentives, offers and promotions.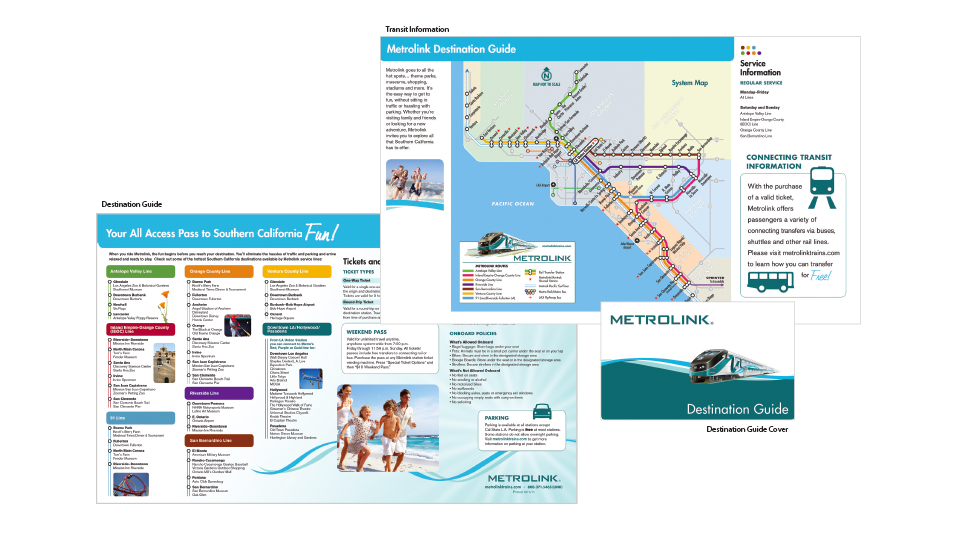 Metrolink Destination Guide
The Metrolink Destinations Guide is a system map and points of interest presented with a unique business card-size fold-out.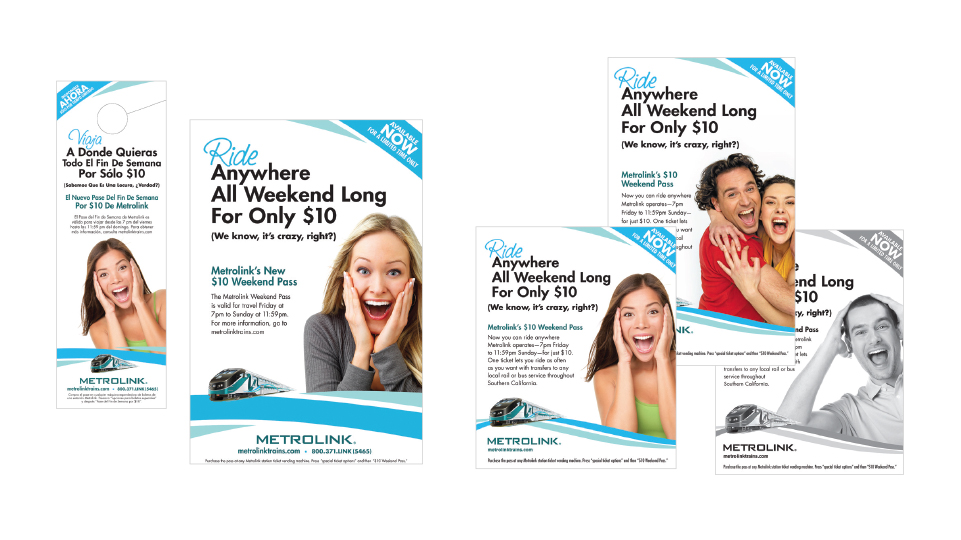 Creative Productions created an integrated marketing campaign for Metrolink's new $10 Weekend Pass to boost weekend ridership, employing a targeted messaging strategy throughout So Cal. The campaign's success was unprecedented, increasing weekend ridership by 63%.
Metrolink Consumer Launch and Sustainment Campaign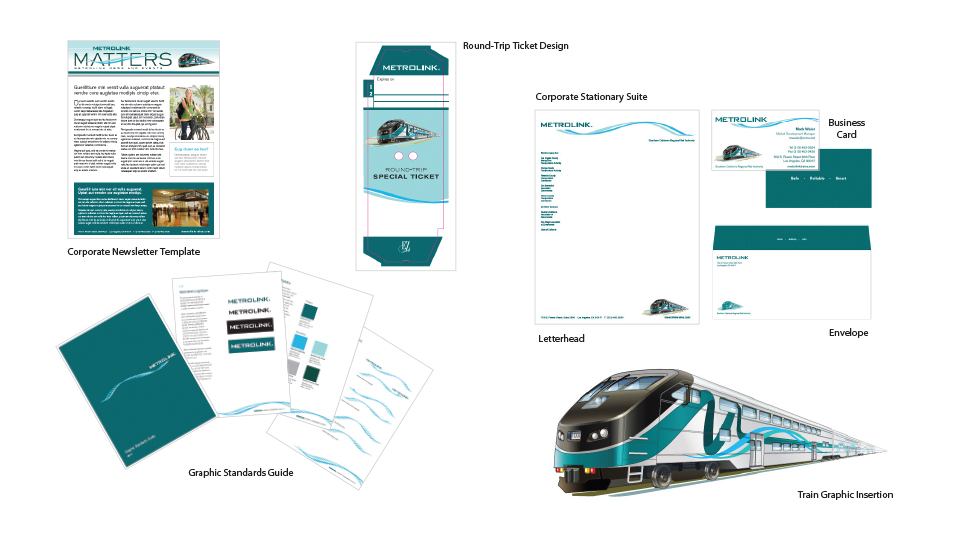 Creative Productions launched the Metrolink brand redesign to evoke a feeling of light and friendly as it relates to commuter rail travel.
Metrolink Branding
Metrolink APTA Video
Creative Productions' (CP) client, Metrolink, was recognized with and award for the "Best Marketing and Communications Campaign to Increase Ridership or Sales" at the APTA industry conference. Creative Productions was tapped to produce the campaign video for the event. In addition, CP celebrated the win as a media partner on the campaign.