Transformational Results
Transformational Results
Remember the good old days of marketing? Like 2 seconds ago, when email used to be new media?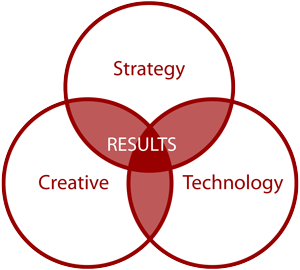 Change is brisk, bringing a dizzying array of choices to communicate with customers, from SMS to social, to webinars and white papers. How does a marketer make sense of it all?
Creative Productions marketing intelligence helps you do more with less, while driving results you can measure. We drive engagement through our three-part platform:
STRATEGY – We define the problem and determine direction.
CREATIVE – We deliver relevant content that resonates with your audience.
TECHNOLOGY – We simplify interaction through automation.
Today, if you are not moving ahead, you are already behind.
Transformational results are achieved through:
Strategic Planning
Advertising
Dashboards
Content Marketing
Websites
Sales Promotions & Incentives
Email Marketing
Video/Film
PR & Social Media