USC Sports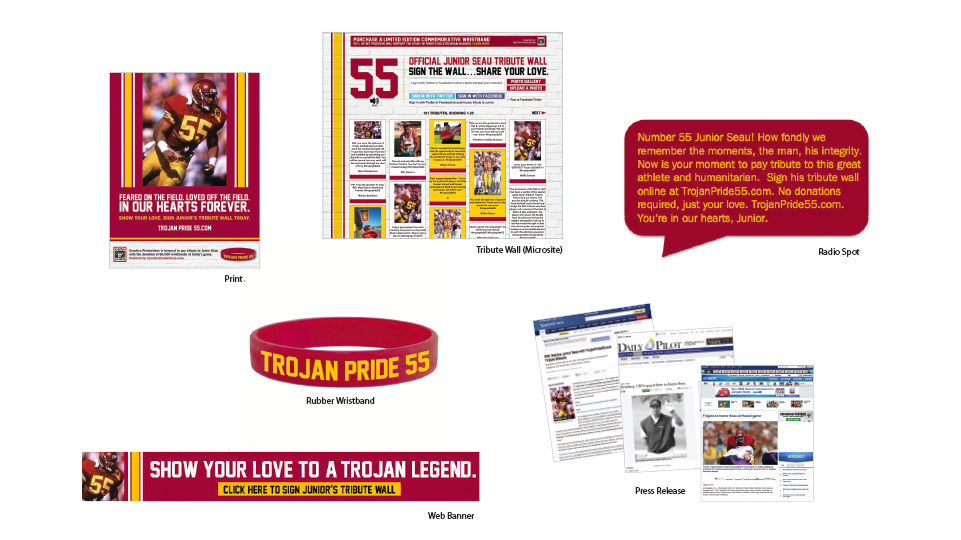 University of Southern California: Trojan Pride 55 Junior Seau Tribute Campaign
In 2012, Creative Productions was privileged to create a salute to beloved USC Trojan football legend Junior Seau. The campaign included web tribute microsite, radio, print and the first-ever giveaway of 90,000 wristbands at the Coliseum on game day. The website received more than 300,000 hits in less than 14 days and PR was picked up nationally. Social sharing by family and friends made this a heartfelt tribute.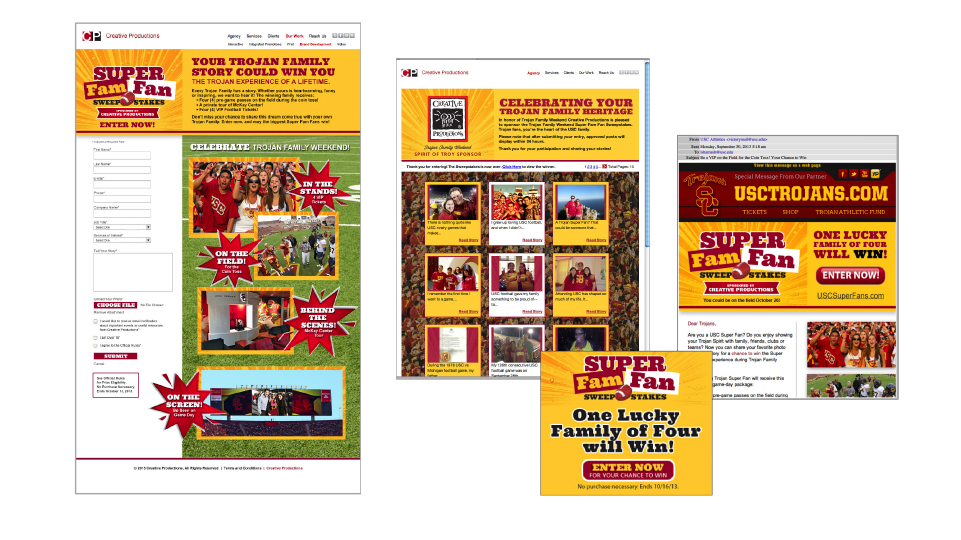 USC Sports Sponsorship: Super FAM FAN Sweepstakes
During Trojan Family Weekend, Creative Productions launched a campaign to activate parent and student involvement through a Facebook and website storytelling contest. USC Super "Fans and Fam" (families) shared their favorite memories of USC football, with the winners receiving four tickets to the game, a behind-the-scenes tour of McKay Center, and a chance to go on the field for the game's coin toss, all made for a special day of Trojan Family fun!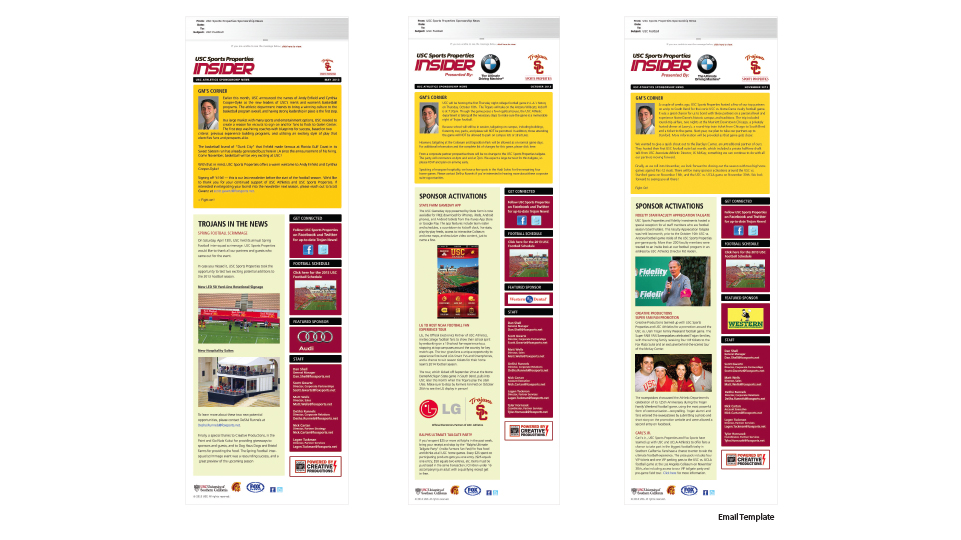 USC Sports Properties Corporate Partner Email Template
Creative Productions created a series of monthly E-Newsletters targeted to major advertising sponsors for USC, informing them of activities and opportunities offered throughout the season. We worked with the client's GM to deliver messaging to engage and excite these sponsors.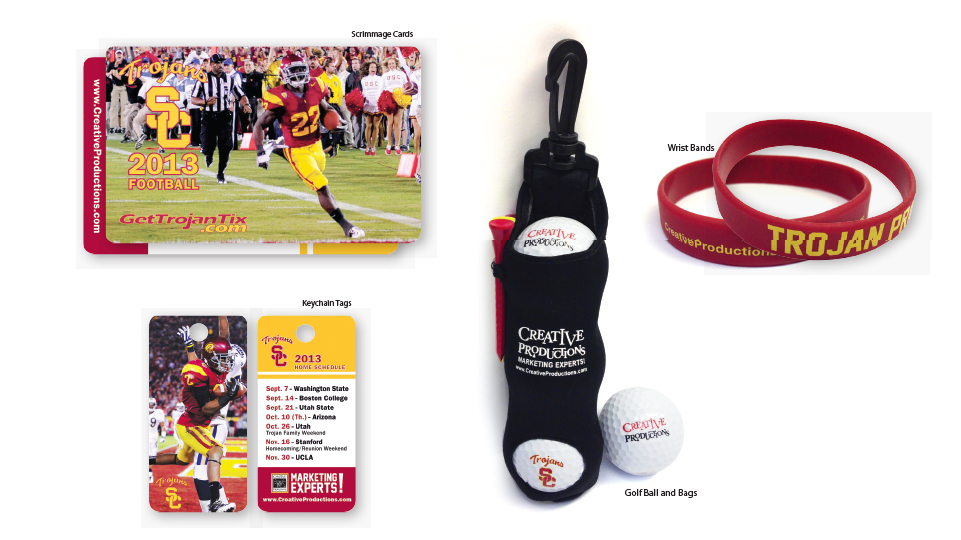 USC Sports Properties Promotional Materials Sponsorship
Creative Productions developed promotional materials in support of USC Sports Properties' sponsorship, and innovated the Crosstown Showdown™ promotion during the USC vs UCLA rivalry basketball game. T-shirts, giveaways, radio spots, Facebook promotion and email blasts activated fan engagement.