Agency
The Brave New World
The new normal requires a new type of thinking. A blend of the traditional with a dose of breaking the rules. Add the infusion of technology, and you have a dynamic new way to build your brand, create awareness, and drive sales.
One thing we often hear from clients is, "You guys really get it." To us, that's the ultimate praise. Because everything we do is founded on understanding our clients' businesses, markets, and customers.
We believe in evolution – not revolution. Because marketing is a process, taking the best of what works, eliminating what doesn't, and keeping your eye on what is possible.

Services
Marketing that Drives Sales™
Creative Productions specializes in integrated marketing and promotions that drive sales, engagement, and retention to deliver exceptional ROI. The company has been recognized for marketing excellence in branding and communications, national promotions, large-scale websites and rewards programs that keep brands top of mind and create stickiness to help clients win big and stay competitive.

Our Work
Bold Fresh Agency
As strategy, creative and technology experts, we embrace new ways of thinking in our approach to serve our clients' interests. We are constantly learning, growing, and idea generating to help you develop relevant strategies with a shorter time to market to capitalize on opportunities today, while setting a vision for the future.
Nonprofit
Nonprofit organizations have a need for marketing and branding to engage stakeholders, donors and the public, to ensure that their mission is clearly communicated in a compelling manner.  Today, web and mobile giving are critical components of any nonprofit strategy, and new tools are disrupting the landscape at an unprecedented pace.

Clients' Served
Exceptional Results
Creative Productions is an integrated marketing, advertising and promotions agency with experience spanning consumer products, automotive, education, sports, investment, energy, healthcare, and entertainment industries. We are experts at growing business and improving profitability through results-driven strategies, tactics and programs that build awareness, engage customers and drive sales. We get results by maximizing brand interaction both B2B and B2C, with strategies and large-scale programs.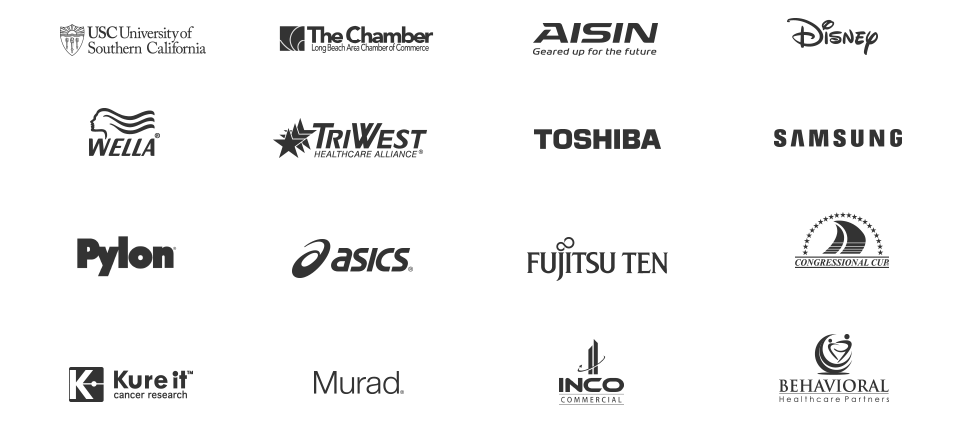 Awards
Excellence in Marketing
53 Telly Awards

44 Marcom Creative Awards

41 Communciator Awards

32 Hermes Awards

18 Davey Awards

16 Summit Creative Awards

7 W3 Awards
4 Addy Awards

4 NY Festival Awards

3 IAC Web Awards

2 Videographer Awards

2 Webby Awards

1 Aurora Award





Community Involvement
Giving Back
Creative Productions is deeply committed to community service and philanthropy. We enthusiastically welcome the chance to give back, whether serving on boards or volunteering, it is important to our leadership to support causes we care about. And speaking of leadership, our team members continue to hand-raise and lend expertise on boards and committees with involvement aimed at making a measurable difference.
Organizations where we support or serve: Leadership Long Beach; Long Beach Area Chamber of Commerce; LBYC Congressional Cup; Rivals United; Rancho Los Alamitos; Women's Business Council; USC Price Athenian Society; USC Marshall Partners.